IPL 2016 news
April 7, 2016
Malinga a doubtful starter, says Ponting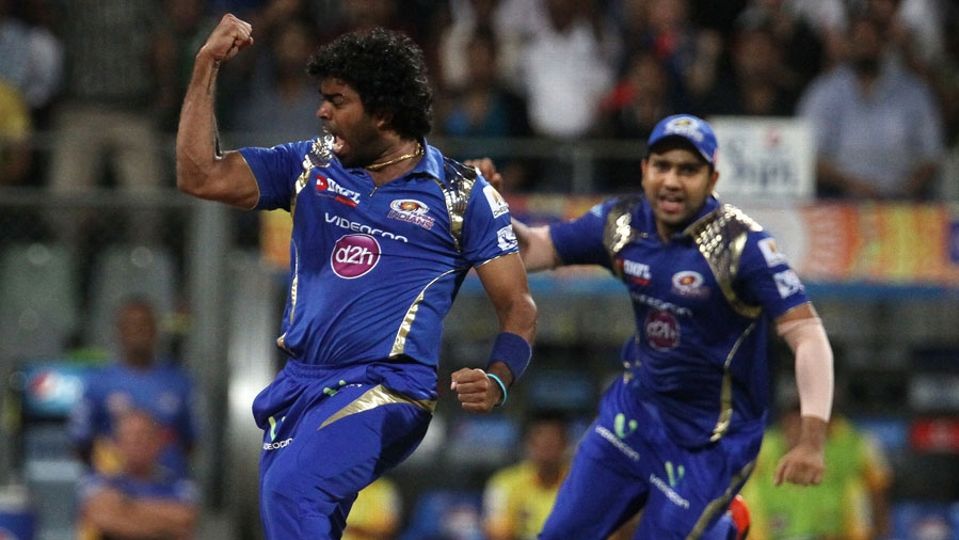 Play 01:09

O'Brien: Mumbai would have made plans given Malinga's injury struggles
Lasith Malinga, the Mumbai Indians pacer, is unlikely to feature in this year's IPL due to a knee injury, Ricky Ponting, the head coach, said at the team's inaugural press conference on Thursday. Despite the nature of Malinga's injury, the team has decided to wait for the first five matches before deciding if they need to seek a replacement.
Malinga, the highest wicket-taker in IPL history, is the only player missing from Mumbai's squad which has assembled gradually over the past week in Mumbai for a preparatory camp. "I believe he will be joining us after the first couple of games to have his fitness assessed," Ponting said. "Right now it's unlikely he will take part in the first half of the tournament anyway."
Ponting conceded while Malinga's absence was a blow, the team management wasn't fretting over it as the back-up bowlers were "more than capable" of stepping up in his absence.
Tim Southee, the New Zealand pacer, and Marchant de Lange, the South Africa pacer, were couple of names Ponting suggested as potential replacements."If we need a replacement, it will be have to be named ahead of the fifth game. At this stage you have to say it is unlikely (Malinga playing)."
"Malinga at his best has been one of the great performers in world cricket, both with new and old ball. He will be missed, but we have to think about who the best replacement will be. Will it be Marchant de Lange, will it be Tim Southee? Will we go in with three overseas batsmen? So there are headaches we have, which is a nice thing. If Malinga is ruled out, we have more than adequate replacement to fill his boots."
Since last November, Malinga has been trying to recover from the bone bruise in his left knee. Although he was the captain in the Asia Cup, Malinga played just one match, the solitary win for Sri Lanka where the fast bowler finished as Man-of-the-Match. Malinga then decided to stand down as the captain for the World Twenty20. Although he travelled to India for the tournament, a recurrence of the injury ahead of Sri Lanka's opening game against Afghanistan ruled him out.
He returned home immediately to start his rehab before the IPL.
© ESPN Sports Media Ltd.