WI tour of Ireland 2017
Moeen's no-ball life compounds West Indies' frustrations.
Alan Gardner and Melinda Farrell discuss England's fourth day fightback against the West Indies at Headingley.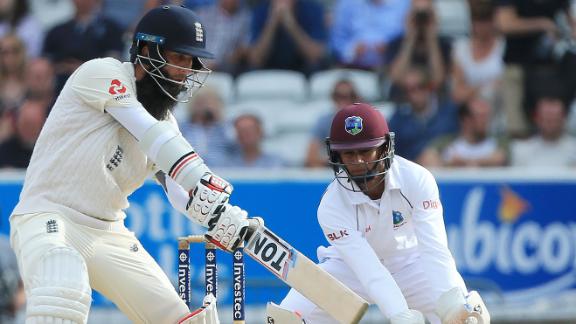 WATCH - Cook's magnificent 243.
Alastair Cook saw out the entirety of England's first innings against the West Indies with a total of 243 runs off 407 balls at Edgbaston.