Nafees: Batting inexperience hurt Bangladesh
Shahriar Nafees believes Bangladesh looked like a side short of international experience in their batting performance against India
Dasgupta: Jadeja a 'good headache' for India
Deep Dasgupta says Ravindra Jadeja's four-four against Bangladesh gives India a selection headache for their bowling options
How do the Super Four teams stack up?
Deep Dasgupta and Shahriar Nafees preview the two Super Four matches
Should Jadeja still be in India's ODI set-up?
The Match Day team discusses Ravindra Jadeja's return to the ODI XI to face Bangladesh
Dasgupta: Afghanistan favourites when they score 250 in these conditions
Shahriar Nafees and Deep Dasgupta discuss what chances Pakistan have while chasing 258 against a strong Afghanistan bowling attack
Dasgupta: Dropped Amir struggling without swing
Deep Dasgupta explains why we haven't been seeing Mohammad Amir at his best, as Pakistan drop him for their Afghanistan clash.
It's been a whirlwind week - Stone
Olly Stone reflects on adding an England Test call to Warwickshire's promotion and a place in the England ODI squad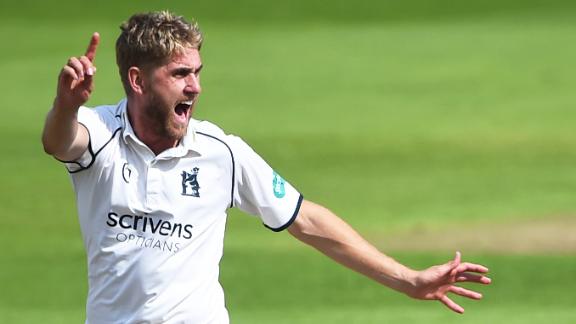 Player workload
Agarkar: Rashid proves he's much more than a slogger
Ajit Agarkar believes opposition bowlers need to be on top of their game against Rashid Khan because of his growing prowess with the bat
Nafees: Bangladesh missed their usual death bowlers
Agarkar: It almost felt like Bangladesh didn't turn up
Ajit Agarkar says if he were a Bangladesh fan, he would have felt let down
Agarkar: Rashid Khan can do no wrong
Ajit Agarkar and Shahriar Nafees analyse Afghanistan's Asia Cup game against Bangladesh in Abu Dhabi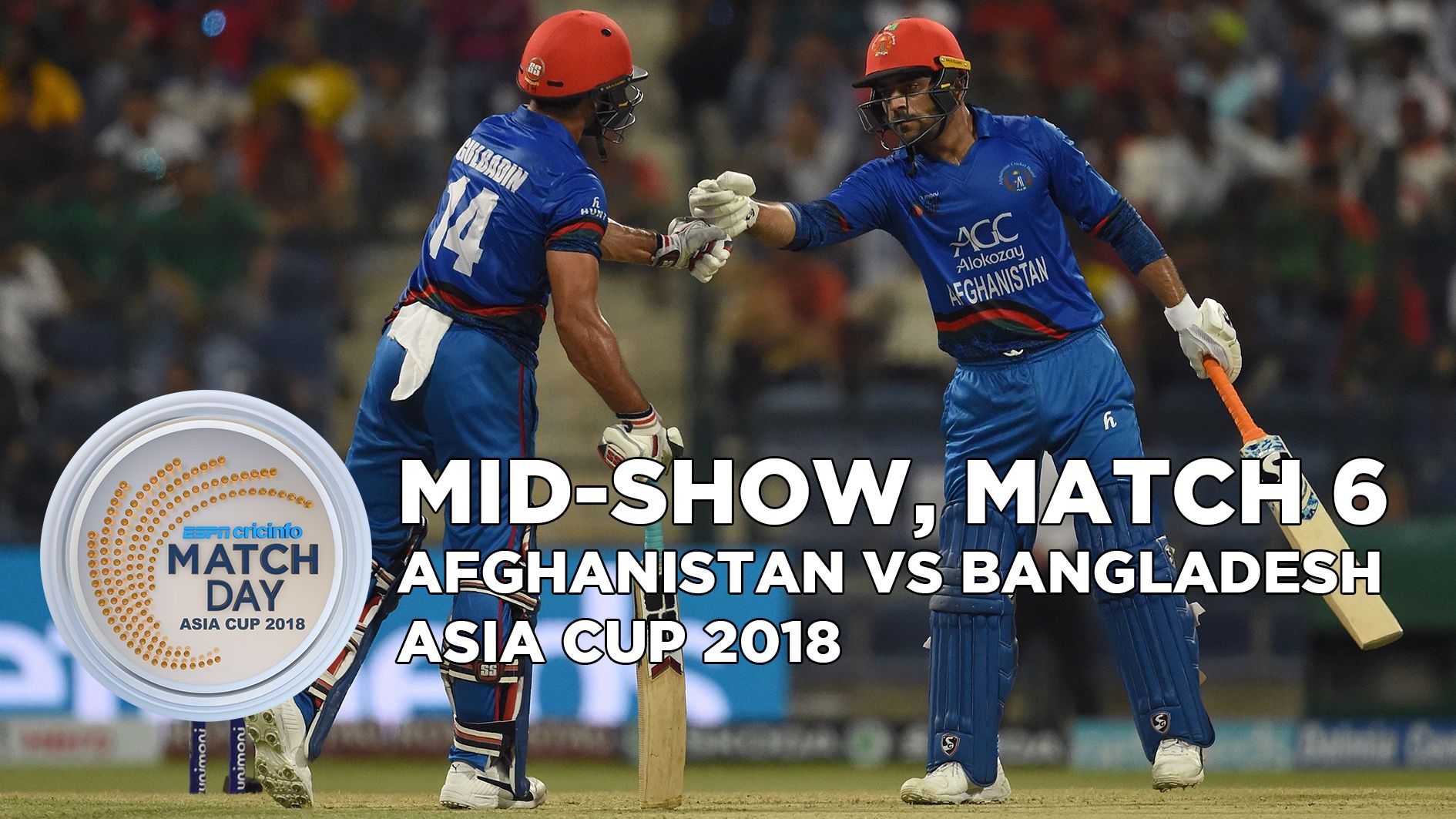 Afghanistan vs Bangladesh: Match Day pre-game show
Ajit Agarkar and Shariar Nafees build up to the inconsequential match between Afghanistan and Bangladesh in the Asia Cup
What's a good first innings score in the UAE?
With no big scores so far in the Asia Cup, Ajit Agarkar explains why a total in the range of 250 can always be competitive
Nafees: Bangladesh ready to win a big tournament
Bangladesh batsman Shahriar Nafees believes that after consistently impressing on the big stage, Bangladesh are on the verge of emerging champions in a multi-team contest
High Fives
Cricketers who got into fights
They've been playing since 1866 and have beaten Bangladesh, Afghanistan and the UAE

Getty Images

Getty Images

ESPNcricinfo Ltd

Sportsfile/Sebdaly

Most runs, most wickets, and a whole lot more

Getty Images

None

Getty Images

Schedule of upcoming international games
Customize ESPN