If Kohli's bat could talk, what would it say?
VVS Laxman, Murali Kartik and Damien Martyn put themselves in an interesting position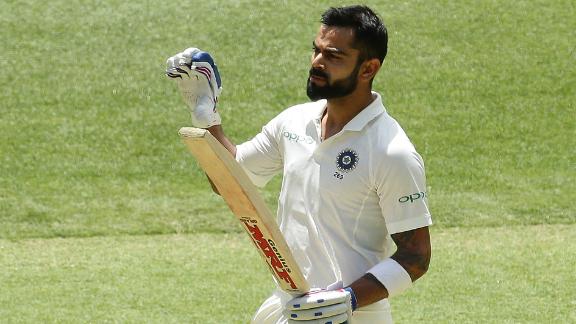 Laxman: 'We are all running out of superlatives to describe Kohli'
Murali Kartik, VVS Laxman and Damien Martyn discuss Virat Kohli's 25th Test hundred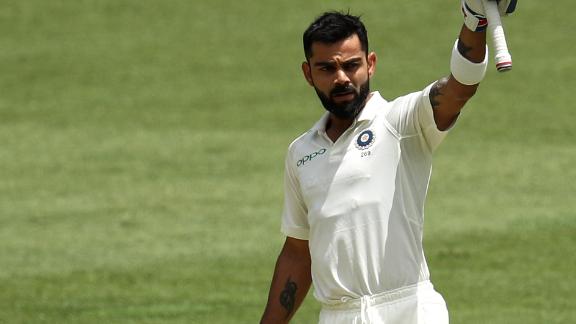 'Massive honour to be recognised by Tendulkar' - Lyon
Nathan Lyon responds to Sachin Tendulkar's congratulatory tweet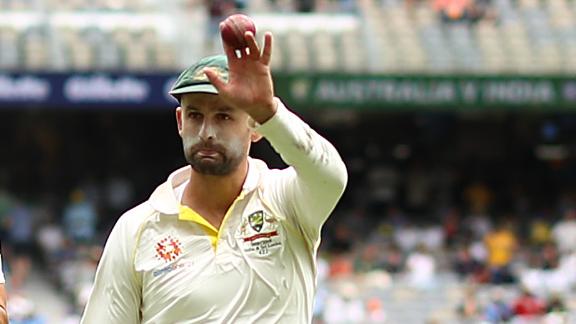 'We were surprised by the on-field call' - Bumrah
Bumrah talks about Kohli's controversial dismissal, saying India were puzzled by the original decision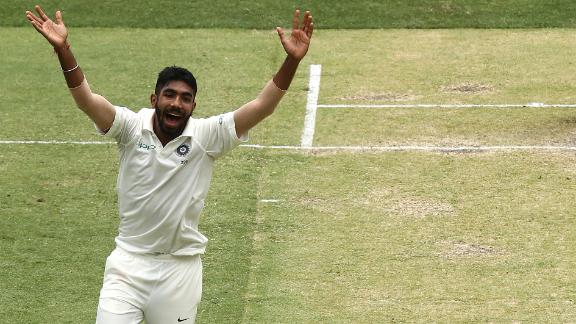 Four players to watch out for on fourth day
VVS Laxman, Murali Kartik, and Damien Martyn pick four players who are likely to impress on Day 4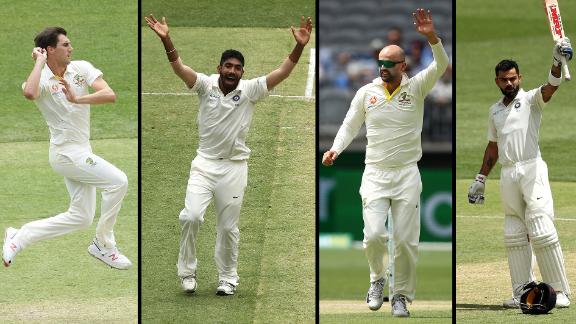 Full marks for Kohli's celebration?
VVS Laxman, Murali Kartik, and Damien Martyn rate the top moments of the third day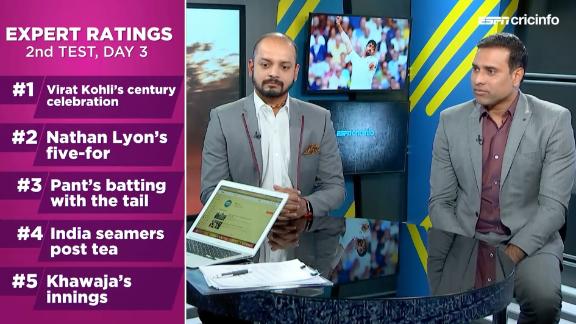 Harris' ill-judged leave gets him bowled
Marcus Harris falls to Jasprit Bumrah after choosing to leave a delivery onto his stumps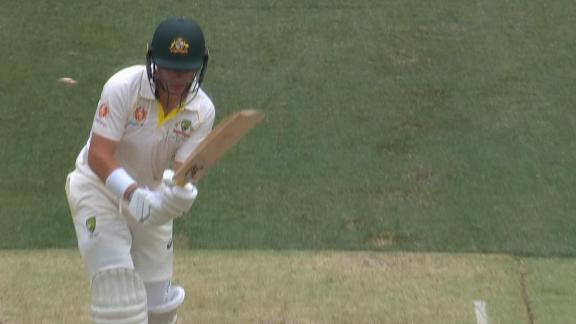 Harris floored by Bumrah's blow to the helmet
Australia opener Marcus Harris took a heavy blow to the head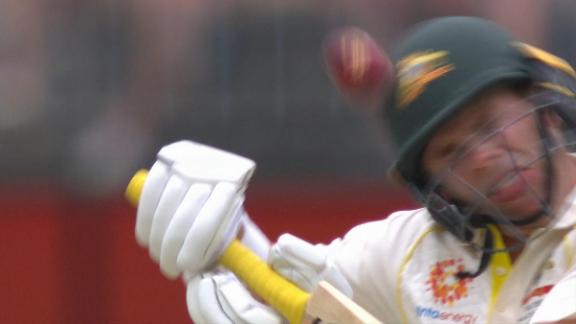 Kohli falls to a controversial catch
Virat Kohli was dismissed in controversial style in the second Test with a less-than-convincing catch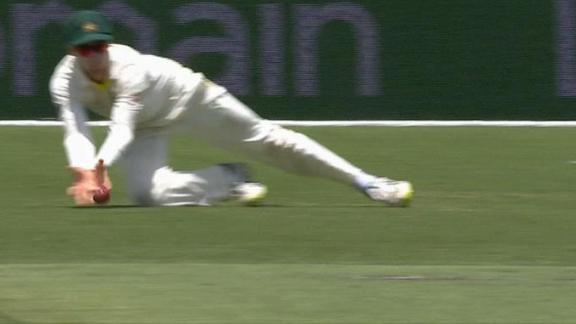 Highlights - Kohli's battling century keeps Australia within reach
Virat Kohli fought to keep India's hopes alive in the second Test, as Australia look to build on their first innings lead.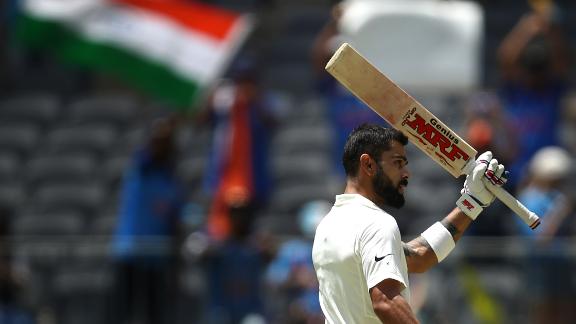 Kohli falls to a controversial catch
Virat Kohli was dismissed in controversial style in the second Test with a less-than-convincing catch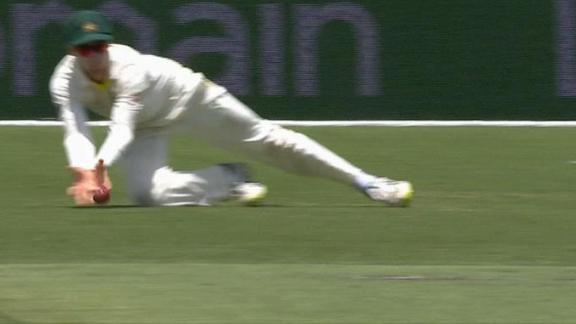 Harris floored by Bumrah's blow to the helmet
Australia opener Marcus Harris took a heavy blow to the head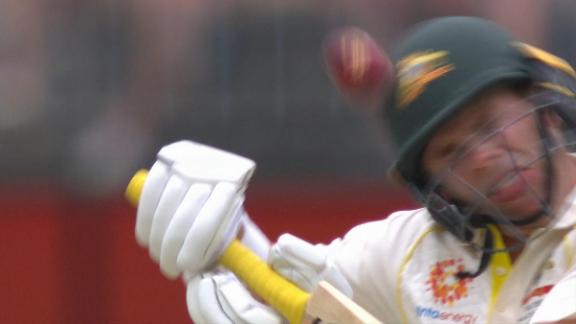 Kohli reaches his century with a boundary
Virat Kohli completed a vital century in the second Test in style with a beautiful straight drive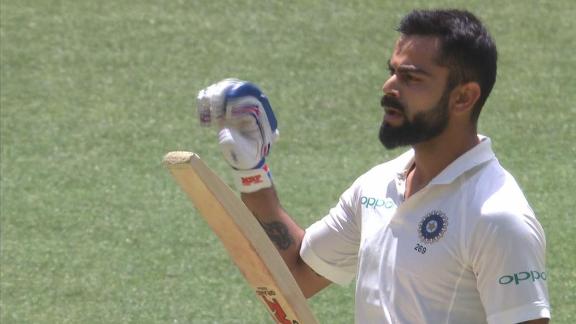 Harris' ill-judged leave gets him bowled
Marcus Harris falls to Jasprit Bumrah after choosing to leave a delivery onto his stumps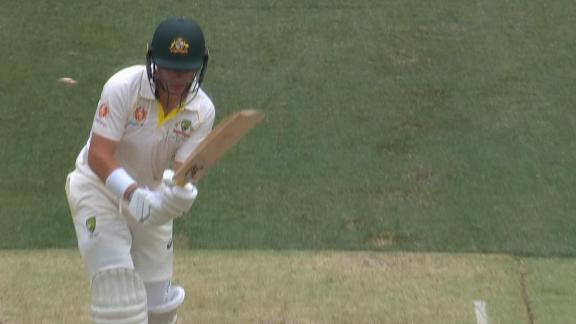 Soft signals, a long tail and Virat Kohli's helmet
All the action from the third day in Perth in Tweets, Igrams and Gifs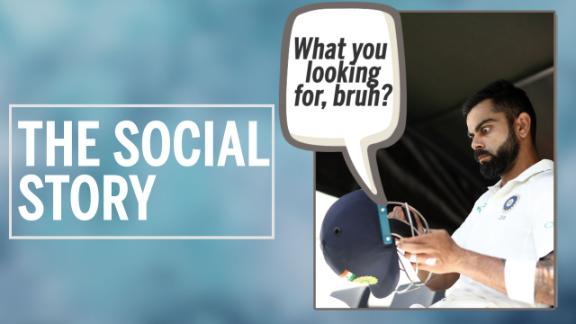 Shibani Dandekar and Brad Hogg explore Western Australia

Farjana K Godhuly / © AFP/Getty Images

ICC/Getty

Most runs, most wickets, and a whole lot more

AFP

ESPNcricinfo Ltd

Getty Images

ESPNcricinfo Ltd

Getty Images

None

Getty Images

Schedule of upcoming international games
Customize ESPN