News
Andrew Strauss to step down from ECB roles
Former England captain opts to move on as ECB announces boardroom changes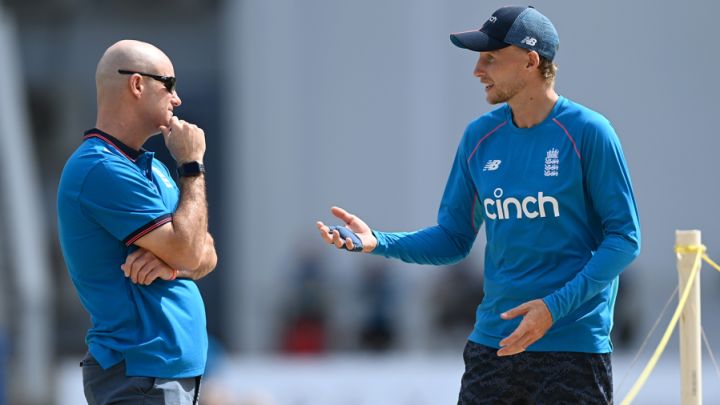 The ECB has announced that Andrew Strauss will stand down as a strategic advisor and chair of the performance cricket committee, part of a swathe of boardroom-level changes announced on Friday.
Strauss, the former England captain, has fulfilled both duties since September 2020, and has been regarded as a respected figurehead throughout the English game, particularly given his strong links with many of the current players. He previously served as director of England men's cricket between 2015 and 2018, then again in an interim capacity between February and May 2022.
Strauss recently oversaw the men's High-Performance Review, established after a 4-0 defeat in the 2021-22 Ashes, which set out 17 recommendations for English cricket to consider and implement. But two of the review's major planks - the proposed reduction of County Championship matches and dedicated windows for domestic limited-overs cricket - were not passed after failing to achieve the minimum backing of at least 12 of the 18 counties.
Having taken on external responsibilities, Strauss has opted to move on from the ECB. He will officially stand down at the board's Annual General Meeting next month.
In a statement, Strauss said: "I've really enjoyed my time at the ECB and am proud of having contributed to a successful period for our England teams. With increasing commitments outside of the organisation, sadly I've decided it's time to step away from my current role. I wish the new board all the very best as it continues in its mission to grow our game."
ECB chief executive Richard Thompson offered his thanks: "Andrew has given outstanding service to English cricket over many years in a number of different roles. I've greatly valued the advice and expertise he has provided in my time as chair, and have enjoyed working with him. We are currently implementing the vast majority of recommendations from his impressive High Performance Review, which I believe will help our England men's teams to sustain their success. I have no doubt he has much more to contribute to the game and hope he will return in the future."
The ECB has also added four new non-executive directors to the board: Penny Avis, Baroness Zahida Manzoor, Jennifer Owen Adams and Gareth Williams.
Avis, currently the senior independent director at the PGA European Tour, and Baroness Manzoor, chair of the Financial Ombudsman Service, will become independent non-executive directors. Adams, the current chair of Cricket Wales, and Williams, chair of Glamorgan County Cricket Club, will join as cricket non-executive directors. The appointments of two further cricket non-executive directors will be confirmed in due course
On the new appointments, Thompson said: "It gives me great pleasure in welcoming Zahida, Jennifer, Penny and Gareth onto our Board. They are all exceptional leaders with demonstrable strategic experience and expertise across a range of different fields, and are all passionate about our sport.
"The ECB is privileged to be able to call upon their knowledge, communication skills, integrity, judgement, and independence. We look forward to having all four leading and supporting the growth of cricket in England and Wales at this vital time for our game, as we seek to make cricket the most inclusive sport in the UK."
Vithushan Ehantharajah is an associate editor at ESPNcricinfo