News
SL batting coach Grant Flower tests positive for Covid-19 after returning from England
It is not clear what impact this will have on Sri Lanka's ODI series against India starting Tuesday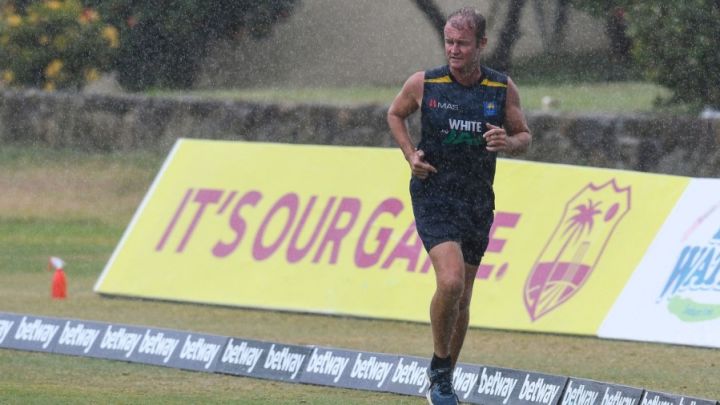 Sri Lanka batting coach Grant Flower tested positive for Covid-19 on Thursday, three days after the squad returned from their tour of England. For now, it is not clear what impact this news will have on the home series against India, which is due to start on Tuesday.
With Flower being the only member of the squad testing positive so far, Sri Lanka's medical staff are hopeful the assignment against India will not be impacted, particularly as Flower is not believed to have been in especially close contact with other squad members over the last few days. Since arriving in Sri Lanka on Monday, the team and support staff have been in isolation in separate rooms, though they did travel together and had been mixing in their bubble before that. Provided Flower's test was not a false positive, medical staff believe he likely contracted the disease in England.
"We have to find out how Flower got infected, and also which variant of the virus he has been infected with," a member of Sri Lanka's medical staff told ESPNcricinfo. The original schedule had had the team coming out of isolation and going into into a team bubble on Friday, but those plans may be put on hold depending on the results of the next round of PCR results, conducted on Thursday evening. Further information about Flower's own infection may also affect other members of the squad. If it turns out he has the more infectious Delta variant, for example, there may be consequences for others in the squad.
This news comes in the wake of seven members of England's squad and support staff having tested positive for Covid-19 on Tuesday. Those Test results forced England's entire squad into isolation, while the board naming an entirely new squad for the series against Pakistan.
The news of Flower's positive test is the latest of a string of disruptions within the Sri Lanka team over the past two weeks. They've had players being suspended after breaking the bio-bubble in England, a messy end to a contracts standoff with the board, and a change of limited-overs captains that is understood to have created ill-feeling within the playing group.
Andrew Fidel Fernando is ESPNcricinfo's Sri Lanka correspondent. @afidelf