England v India, 4th Investec Test, Old Trafford, 3rd day
August 9, 2014
England jigsaw coming together
England's upswing has been pleasing for a number of reasons - but there are still ways in which the system could work better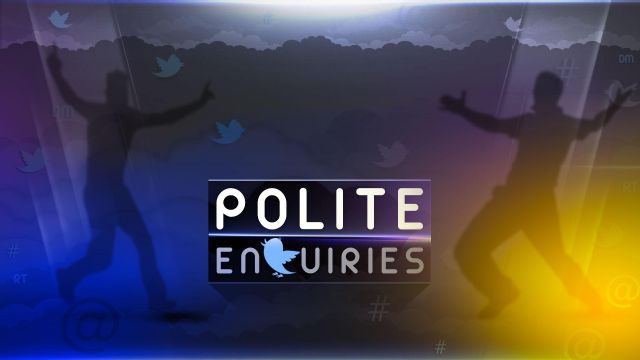 Play 04:54

#politeenquiries: Should Kohli be dropped?
Any victory would have been welcome. After the disappointment of Australia and the drubbing at Lord's, any sign that England had turned a corner was going to be greeted with relief.
But for England to win so convincingly, for England to win consecutive Tests for the first time since July 2013, for England to win within three days after losing the toss and with their younger players contributing so significantly, represented a genuine and heartening step forward in the development of this new-look side.
We should be cautious about reaching too many conclusions. That India lost nine wickets in 23 overs after tea on a blameless pitch spoke volumes about a side that was mentally broken. That a captain as experienced as MS Dhoni would charge down the pitch and slog to midwicket when he must have known that poor weather was forecast for days four and five was a dereliction of duty that will prove hard to justify.
Not since 2005 have India scored fewer runs in a Test and not since 1967 have they been defeated by England in three days. Whatever the rights and the wrongs of the Anderson-Jadeja incident, it appears to have distracted India and they have, arguably at least, won only one of the last 21 sessions of cricket between the sides. Suffice to say, England will face far tougher opposition.
But it is not long since England were thrashed by this India team at Lord's. And it not long since England bemoaned their lack of spin options and their lack of keeping options. It is not long since the doubts over Alastair Cook's future and the remnants of the Kevin Pietersen debacle dominated coverage of the team. So it now seems safe to conclude, albeit with some caveats, that a few pieces of the jigsaw are coming together for England.
The most pleasing aspect of this performance is not that Stuart Broad and James Anderson were close to their best with the ball. And it is not that Ian Bell looked something close to his best with the bat. While the contribution of such senior players was welcome, it should also be expected.
No, the most pleasing aspect was the contribution of the younger players who continue to deliver under pressure and continue to offer huge promise for the future.
The final day of this Test presented a significant challenge for them. The lead was still small at the start of the day and the experienced batsmen had already been dismissed. But Joe Root and Jos Buttler, two 23-year-olds with bright futures, first saw off the bowlers at their freshest and then accelerated against the second new ball and a seam attack lacking experience.
After showing his aggression at Southampton, Buttler showed his ability to defend here. It was not faultless - he was dropped on 34 and should have been run-out on 44 - but he has now contributed exactly the sort of innings required for his team in both his Test innings. It will be worth remembering such achievements when he has the inevitable less bright days.
Root, too, may face tougher challenges on quicker pitches and against better attacks. But he is fast developing into England's middle-order rock: capable of defending or accelerating as required and blessed with the change of gear to render him immensely value. He has already enjoyed a golden summer and there seems no reason it should be an aberration.
Then, with Broad unavailable, Anderson unwell - he was off the pitch for more than half an hour - and there being little lateral movement available for the bowlers, there was some pressure on the attack. They knew that the weather forecasts were poor and they knew that they might have only two sessions available in which to win this game. And, largely, they delivered.
It was not a perfect performance. While Chris Woakes produced a fine delivery to account for M Vijay - those who suggested he could only bowl the outswinger must have been surprised by the one that nipped back - and Chris Jordan ended the game with a nice bouncer-yorker combination, both young seamers struggled for the requisite consistency. England were blessed that Anderson, despite his illness, was able to take two top-order wickets: he has now bowled 30 balls at Virat Kohli in this series and dismissed him four times for a cost of seven runs.
But Moeen Ali continues to improve and impress in equal measure. The pace at which he bowls, the drift he achieves and the turn he can generate should render him an asset on any surface. He remains a work in progress - and continues to work on his doosra - but he has now become, in terms of days, the quickest England offspinner in history to 20 Test wickets: it took him 58 days. For a few minutes in mid-afternoon, his bowling average even dropped below that of his friend and mentor, Saeed Ajmal.
It is customary to only look for areas in which to improve in times of defeat. But if England really want to improve, if they want to make success the norm and not the exception, there are several areas in which they need to improve to give it the best chance of success. They are:
The Championship needs to be trusted and valued. It has, once again, produced a side that has taken to Test cricket quickly. But if the ECB keeps diluting it with Lions games, young player incentives and the like, the production line could be jeopardised.

The Championship schedule needs to be amended so that there are games throughout the season, not just at the start and end. This will provide more opportunities for spinners and test batsmen and bowlers in a variety of conditions. Domestic T20 could still be played on Friday nights; domestic List A cricket could still be played on Sundays. County squads need to be deep enough to play Championship cricket from Monday to Thursday.

Groundsmen need to be encouraged and trusted to produce pitches that offer pace, bounce or spin at times. At present, with groundsmen facing judgement from assessors every day, they tend to play safe with slow, low surfaces which provide assistance to modest seamers and bear little comparison to international cricket.

Unorthodoxy needs to be encouraged. What England still call "mystery" spin is a mystery no longer in most of the Test-playing world and, while a bowler like Lasith Malinga has proved good enough to win global events for Sri Lanka, such a young bowler emerging in England would probably still have the genius coached out of him.

The new ball is currently due after 80 overs in Championship cricket. It may well encourage spinners and make seamers work a little harder, if that was pushed back to 90 or even 100 overs.

The schedule of individual players needs to be monitored. While it may well be unrealistic to expect a significant cut in the international schedule - the game is dependent on a certain level of income - the current demands on the top players are unsustainable. Those of the squad required in all three formats are expected to spend around 300 days a years in hotels in 2015. There is no way they can be expected to be at their best for that period.

In an attempt to encourage young, English-qualified players, the ECB lobbied for tougher work permit criteria for overseas, Kolpak registrations and the like in county cricket. Combined with the incentives brought in to encourage younger players, this has resulted in a dilution in the depth of quality of county cricket. That risks creating a larger gap between domestic and international cricket and may well need changing. As the example of Saeed Ajmal at Worcestershire shows us, there can be great value for England in the appearance of overseas players in county cricket.

In the longer-term, the lack of cricket on free-to-air television represents a serious threat to the development of new talent in England. Already, England are uncomfortably reliant on players from the private school system or those brought up, in part at least, abroad. With so many other sports competing to capture the imagination of young people, it is essential cricket finds a way to appeal more widely. A domestic knockout T20 competition, perhaps incorporating the minor counties, might be one method to appeal to areas currently left untouched.
The last couple of weeks have been hugely encouraging for England cricket. But the sense remains that, all too often, victory is in spite of part of the system and not because of it.
George Dobell is a senior correspondent at ESPNcricinfo
© ESPN Sports Media Ltd.