William Elliott, the Consul General at the British Embassy in St Petersburg, has
written
to let us know about a match taking place in the city.
"We are holding the 'White Nights Ashes', a match between the Crusaders, an intrepid touring team from Melbourne, and 'England', a team made up from various local ex-pats and Consulate staff," he says. "The second major match in St Petersburg for about 90 years; last year we revived cricket here by playing against Sir Tim Rice's Heartaches (including one A.J. Lamb).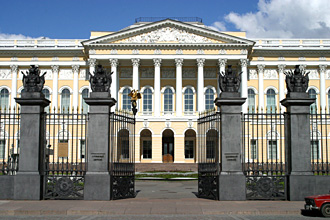 "The main interest is the venue: a spectacular garden in front of the
State Russian Museum
, which makes for good photos." William assures us it will be a "proper" match, in spite of the rough pitch.
Will Luke is assistant editor of ESPNcricinfo